How to Hire the Right Kind of Packing Services in Florida
How to Hire the Right Kind of Packing Services in Florida
Depending on the kind of support you need, you may be interested to know most Florida moving companies offer packing services. While some people may want an all-inclusive package that takes care of every single aspect of packing and moving, others may simply want a little extra assistance with boxing up their home. Between the two options, as you can imagine, prices vary.
Now, there are indeed companies that clearly include the cost of packing in their final quote. However, unfortunately, others charge an extra fee for packing services that are significantly higher than others – but don't add it to their initial quote. That means their clients only find out how much the relocation will cost them only once they receive their final invoice. Doesn't sound fair, does it?
For more information on how to find the right kind of packing services, here are a few suggestions from our professionals at Best Moving and Storage.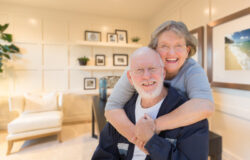 Who Uses Packing Services?
Although there are some customers who prefer to pack their own household items, there are many others who need assistance to do so. Normally, Florida moving companies are asked to provide help to those who have mobility issues, seniors, parents with young children, and folks who work long hours. However, of course, anyone can request packing services. ​
​Research your Options Thoroughly
​When researching Florida moving companies, ask questions about their fees and if they provide a detailed quote. That way, there are no unpleasant surprises at the end of your move.
Work with Reputable Companies – Work only with reputable companies that provide a clearly detailed quote. Also, they're more likely to keep their rates competitive, issuing one price for an entire moving package. Of course, they can always provide you with costs for individual services, such as moving supplies, packing, assembly, storage, and so on.
Make Sure to Get their Detailed Quote – Again, don't hire movers and walk away without a solid quote. Also, get the description of services they will be providing in that quote so there are no misunderstandings.
Look Up Background Reviews – It's always best to check out online ratings and reviews. That way you'll get a good sense of how their clients feel about them – especially after the move is over!
Hire Reputable Florida Moving Companies
With a little due diligence on your end, you can rest assured you won't get a shocking bill at the end of your transfer. Call us today at Best Moving and Storage for a reliable team that values you as a customer.