Movers in Naples FL Can Help With Your Next Move
Moving to Naples? Check Out These 8 Helpful Tips From Our Movers in Naples FL!
So, you've finally decided you're moving to Naples, but you're completely overwhelmed with how many things you have to do! While planning and overseeing a relocation can indeed be an exhausting chore, our movers in Naples, FL can make it much easier for you with the following 8 helpful tips. Get a fast, smooth move to Naples with our professional advice!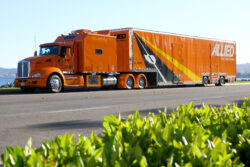 Use Premium Packing Supplies.
When you use professional-grade packing supplies, they won't let you down when you really need them to protect your belongings. While the boxes at a local store might be free, they've been through the wringer and may not hold up during shipment. At Best Moving and Storage, our movers in Naples, FL can provide you with the supplies you need at a discounted rate when you choose one of our relocation packages.
Always Wrap Delicate Items for Added Protection.
To make sure fragile and delicate items get to your new place in one piece, wrap them up with paper sheets or bubble wrap for added cushioning. If you have items that you're really worried about or have great value, consider our customizable crating.
Don't Overstuff Containers.
You may be trying to stuff as much as you can into the boxes to maximize space, but that's really not a good approach to packing. Instead, allow some room for extra padding. Also, remember that boxes are often stacked on top of each other. So, if your boxes are overfilled, they won't fit well upon the others and may damage the items inside instead.
Use Paper Sheets Between Dishes and Glasses.
Stack your dishes together, filling in the gaps with crumpled up paper. Glasses, as well, should be packed upside down, standing on end, with the gaps filled in with the crumpled paper. Layer more crumpled paper at the bottom of the box before packing the dishes inside.
Ask for Special Boxes for Oddly Shapes Items.
Some items, like oversized paintings, large mirrors, and lampshades require specially sized boxes to prevent these things from breaking. Our movers in Naples, Florida can provide you with these for your move if need be.
Tape and Seal Every Edge and Opening.
Tape boxes across edges and tops, sealing every opening tightly.
Add a Detailed Label to Every Box.
To make it easier to unpack in your new home, pack up your rooms one by one and add a detailed label to every container. The labels should have information such as the room it belongs in and the list of items in the box. Also, don't forget to use an extra label to mark it as fragile if there are delicate items inside.
Never Ship Hazardous Materials.
Hazardous materials like flammable liquids, bleach, corrosive items, pressurized cans, turpentine, and household paints should never be shipped for safety reasons. Rather, these things should be given away before packing or properly disposed of.
Contact Best Moving and Storage Today!
Moving to Naples? Then give us a contact us today at Best Moving and Storage for friendly, experienced movers who can give you a smooth, seamless relocation – anywhere in the world!