Moving to Florida this winter? Read These Tips From Movers in Naples, FL
Moving to Florida this winter? Read These Tips From Movers in Naples, FL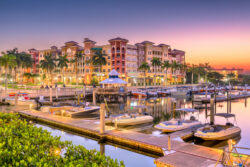 If you grind your teeth each time the weather forecaster cheerfully announces fluffy white stuff, you're not alone.  Heading somewhere warmer for a few months sure beats dealing with frigid, wet and snowy surprises, but then again neither is the work and frustration typically associated with planning a move.  Let our movers in Naples do the heaving lifting for you!
Best Moving has skilled staff who are well-versed in making your moving experience stress-free.  Call one of our client care specialists today and ask for assistance with a transfer plan that's right for you.  Maybe you want to leave it all behind and just focus on enjoying the south a little sooner?  Perfectly fine, if so!  Our experienced movers in Naples can deal with ALL your needs, from simply moving a few large pieces to complete packing and storing all your belongings temporarily!
When is it less expensive to hire movers in Naples?
Sometimes the need to move may come with a deadline that can't be negotiated, while other times the choice is yours.  Below is some helpful information to keep in mind when doing so:
Stay away from weekends (work and school commitments increase weekend moves)

Try instead from Monday to Thursday

Avoid beginning of the month (leases tend to end/begin then)
Steer clear of summer months. Reasons why May- September moves increase:

College attendees moving
School-aged children are off
Home sales peak and homeowners move
Leases often begin/end during summer months

Target between October and April for best pricing

As demand for moving decreases, typically so do moving costs
Granted, depending on where you are located, moving during the colder months can mean facing below-freezing temperatures, tackling snowbanks and maneuvering icy sidewalks.  These are also important considerations to factor into the equation. Whatever your plan and whichever time of year you're targeting, Best Moving has qualified reps to answer all your questions and ensure your peace of mind!  Contact our movers in Naples today for your free estimate.