Local Movers in Bonita Springs for your Southwest Florida Transfer
Why enlist the services of local movers in Bonita Springs for your move? As Southwest Florida's experts in relocation, Best Moving and Storage has been servicing local families and businesses for decades. As such, our local movers in Bonita Springs know the region inside and out. Traffic patterns, local regulations, and parking restrictions are just a few of the things they're well aware of, making them the ideal choice for an intercity transfer. Give our specialists a call today if you're looking for a team to help you with your upcoming move.
The Perks of an All-Inclusive Package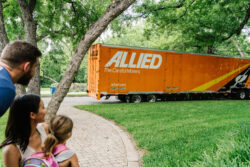 Opting for an all-inclusive package comes with a great number of perks. While our professionals can take care of your disassembly and packing, you can be enjoying a round of golf at Highland Woods Golf & Country Club or an afternoon at Bonita Beach Park. While our team oversees the loading, shipping, and unloading, you can be out having fun at Naples Fort Myers Greyhound Racing & Poker or taking in the sights at Flamingo Island Flea Market. The list of advantages is truly endless when you have our experts taking care of every part of your move. From planning to packing to on-site set-up, let our team take care of your family, so you can get to your new home faster and safer.
Bonita Springs Local Movers Give you a Stress-Free Experience
Sure, moving is often stressful – but it doesn't need to be! Our movers in Bonita Springs can simplify your relocation, leaving you energized and excited instead of stressed and overwhelmed. With our access to a worldwide network of resources, we assure a smooth, seamless transfer every time. Wherever you're relocating to, leave it to our trustworthy, reliable crew to give you a truly positive experience. Contact us today at Best Moving and Storage for more information on our cost-effective rates and customizable packages.