Moving to Bonita Springs? You May Need These 5 Tips for Long-Term Storage!
When moving to Bonita Springs, some people may find themselves in need of long-term storage. Living abroad for several months, deployment, long-term travel or extensive home renovations are just a few instances where people seek out storage for a longer period of time. Whether it will be an entire household worth of boxes or a smaller load, no matter the reason, these following 5 tips for proper, safe storage will certainly come in handy.
Tips For Bonita Springs Storage: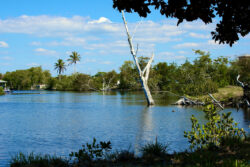 First, Ask Yourself – Do you Really Need to Store All That?
Firstly, ask yourself an honest question: do you really need to store everything? Before packing up your stuff for storage, take the time to go through everything and remove the things you no longer want to keep. You'll also be saving yourself money in the process with less stuff to the warehouse.
Ensure to Properly Pack your Items.
Properly packing your belongings will go a long way to ensuring your items are fully secured. While it sounds simple enough to pack your things correctly, it's a tip that truly essential to follow to minimize damage and potential breakage.
Opt for an Air Conditioned Facility When Needed.
Depending on what you're storing, you may need to think about air-conditioned storage. Temperature and humidity sensitive items like wood furniture or electronics often require a location that is air-conditioned, especially in Florida. You'll get peace-of-mind by choosing this kind of storage in Bonita Springs knowing your belongings won't get ruined while you're away.
Ask Someone to Check-In on your Things if you're Gone for a Long Time.
If you'll be gone for a long period of time, ask someone to check in on your belongings every now and then. However, you'll need to let the storage facility know about this arrangement beforehand to skip any potential problems. This appointed individual can take care of any issues that may occur while you're gone.
Set up Autopay for your Storage.
To make life easier while you're away, ask to set up your storage in Bonita Springs on autopay where they automatically charge your bank account. That way there won't be many situations where your invoice gets lost. Also, autopay makes for one less thing to worry about – which of course is always great!
Contact Best Moving and Storage For More Information!
Moving to Bonita Springs? Call us today at Best Moving and Storage for all your relocation and warehousing needs in Florida.